Is it time for an ENJO Fibre Refresh?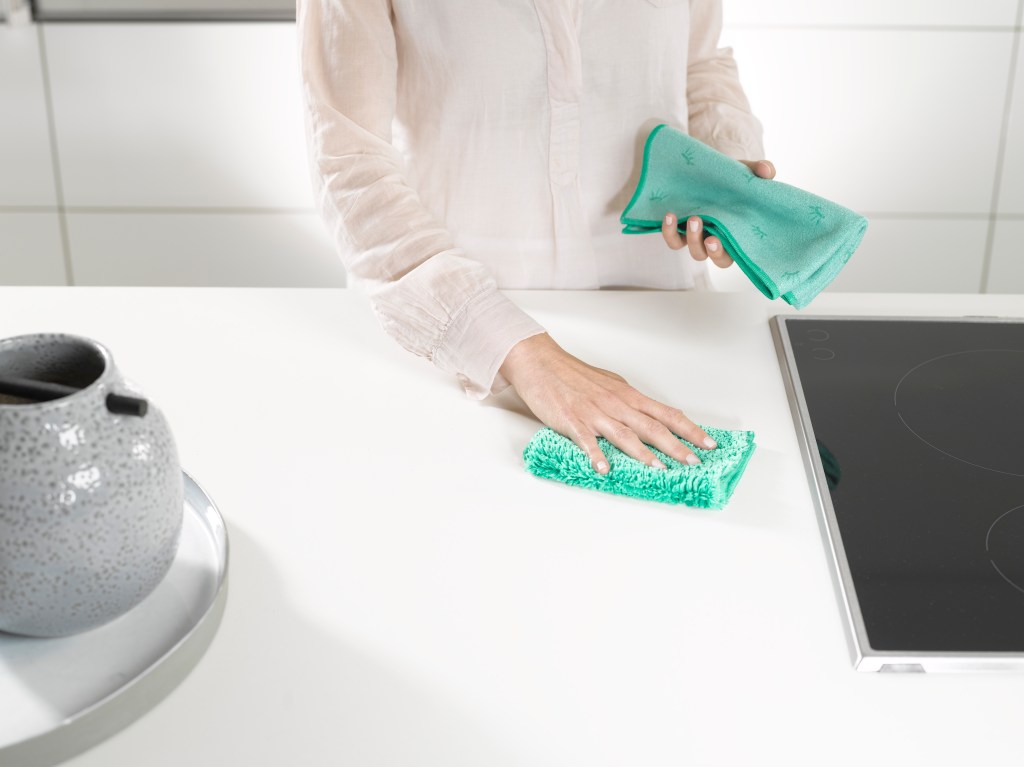 One of the best things about cleaning chemical-free is how long you can go without buying new cleaning supplies.

Reusable cleaning products offer a level of convenience to your cleaning routine that can't be beat! Simply wash and hang your fibres to dry, and you're good to go for the next cleaning day.

Simply put, ENJO is the easiest way to clean – just add water!

But how long can you clean this way before you need to replace your ENJO cleaning products?

How long do ENJO cleaning products last?
Studies show that with regular use and washing, ENJO Fibres' effectiveness decreases around the 3 year mark. This means it takes longer for you to get that pore-deep ENJO clean and sparkle that you've grown to love, and that six-times-better clean you trust.

Backed by science, adored by families
Every home has a slightly different cleaning routine, so some people will use their fibres more than others. The great news is, if you're washing your ENJO products on average once a week, they are going to be effective at cleaning your home for up to 3 years.

Everyone cleans differently, so we've put together a shopping list of some of the most common supermarket cleaning products people use to clean the kitchen, bathroom, living areas, floors and windows (with real supermarket prices) versus your ENJO shopping list.



Why do ENJO fibres need replacing after 3 years?
Like most things, long-term use will eventually cause your ENJO fibres to become worn. Fibres may begin to thin and flatten in areas or start to clump together, making the cleaning power of the ENJO Fibre less effective.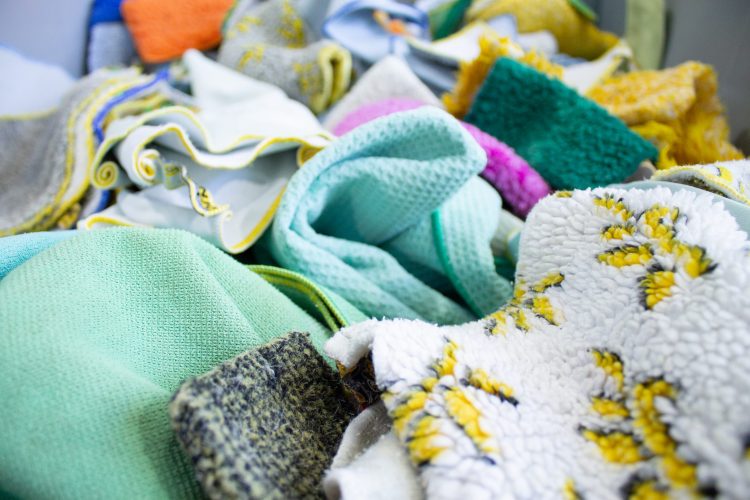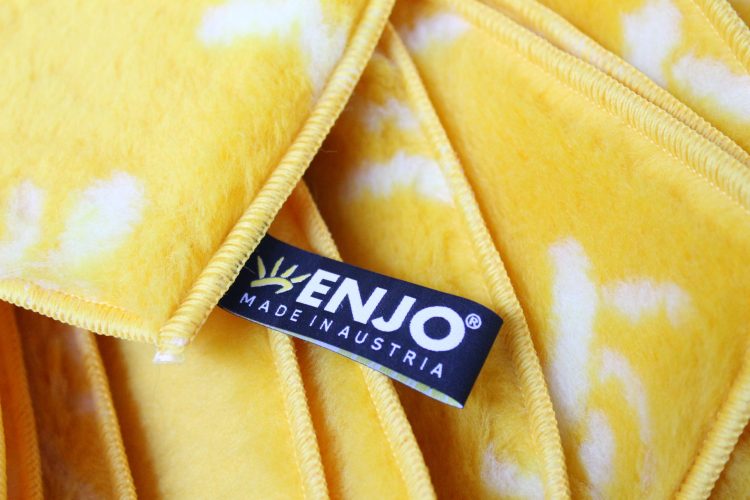 How can you tell when your fibres need replacing?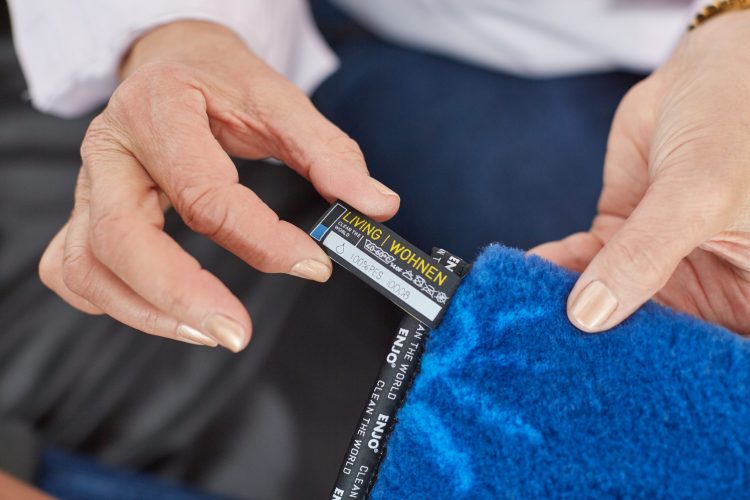 Check your Label
ENJO has a specially engineered label with a colour indicator, to show when the fibres are ready for replacement. Over time and washes, the black colour block will change to match the blue block. "When black turns to blue, it's time to renew!"

Inspect your Fibres
Look for signs of aging, thinning or clumping. All of these have an impact on their ability to break up, trap and remove particles of dirt, grease and grime from the surfaces in your home.

Judge by their cleaning power
Ask your ENJOpreneur to come and test out new products compared to yours, to see if there is a difference. Comparing your products to new fibres will help you decide if your fibres are still working effectively or need replacing.

Check your date of purchase
If you remember when you purchased your ENJO, then you'll know when the 3 years date is coming up! If you're unsure, check with your ENJOpreneur – they will be able to help you determine when you invested in your ENJO.

The biggest reason to check your fibres
Often ENJO clients don't realize that their products aren't performing as well as they used to. It's a slow decrease in effectiveness that you might not notice, until you replace your products and are "wowed" with the speed and effectiveness of new ENJO – and you'll fall in love all over again!
---

Don't take our word for it, these ENJO reviews say it all…
"Just replaced my old bathroom kit after 3 years. ENJO just keeps getting better and better. Love the new sponge. The rough side gets into all the crevices and makes short work of lime scale. Didn't think the miracle could get any better but it has. Love ENJO." – CATHY G

"I replaced my fibres with this pack and love them. I didn't realise how used my other ones were until I swapped to these." – AC

"I've been using ENJO products for 16 years now and it never ceases to amaze me how amazing they are. I've just received my latest replacements and just when you think they can't improve, they have wowed me again, especially the drying cloth. It's even more absorbent now than ever." – JEN

Getting the best from your ENJO cleaning tools
When investing in reusable cleaning supplies, looking after them is important. You want them to last and clean your home effectively for as long as possible.
Here are some tips for getting the most out of your cleaning products.
• It's important to remember that ENJO cleaning products are designed to clean with just water. Using ENJO with cleaning solvents could coat or damage the fibres, shortening their lifespan.
• Avoid cleaning hot surfaces, these can damage the ENJO fibre.
• Simply wash when dirty in the ENJO Laundry bag in warm to hot water.
• Use the ENJO Lavender Laundry Liquid to properly clean Fibres so they are working at their best for the longest time.
• Avoid fabric softener (this can coat the fibres and make them less effective) as well as bleach.
• Do not tumble dry: Always hang to dry.

Send your old ENJO Fibres back for recycling!
At ENJO, we recognize the harm that waste (including cleaning supplies & packaging) can do to the environment.
It's our mission to ensure that your ENJO products NEVER go into landfill or contribute to the global waste problem.
When your Fibres are ready to retire, return them to your ENJOpreneur. They will be returned to Austria, where they will be recycled to create useful items such as insulation, car seat stuffing and agricultural sheeting.