Clean more with less!
How you can switch out 787 supermarket cleaning products for 19 sustainable ones while getting a better result, and saving you £1,136 in the process?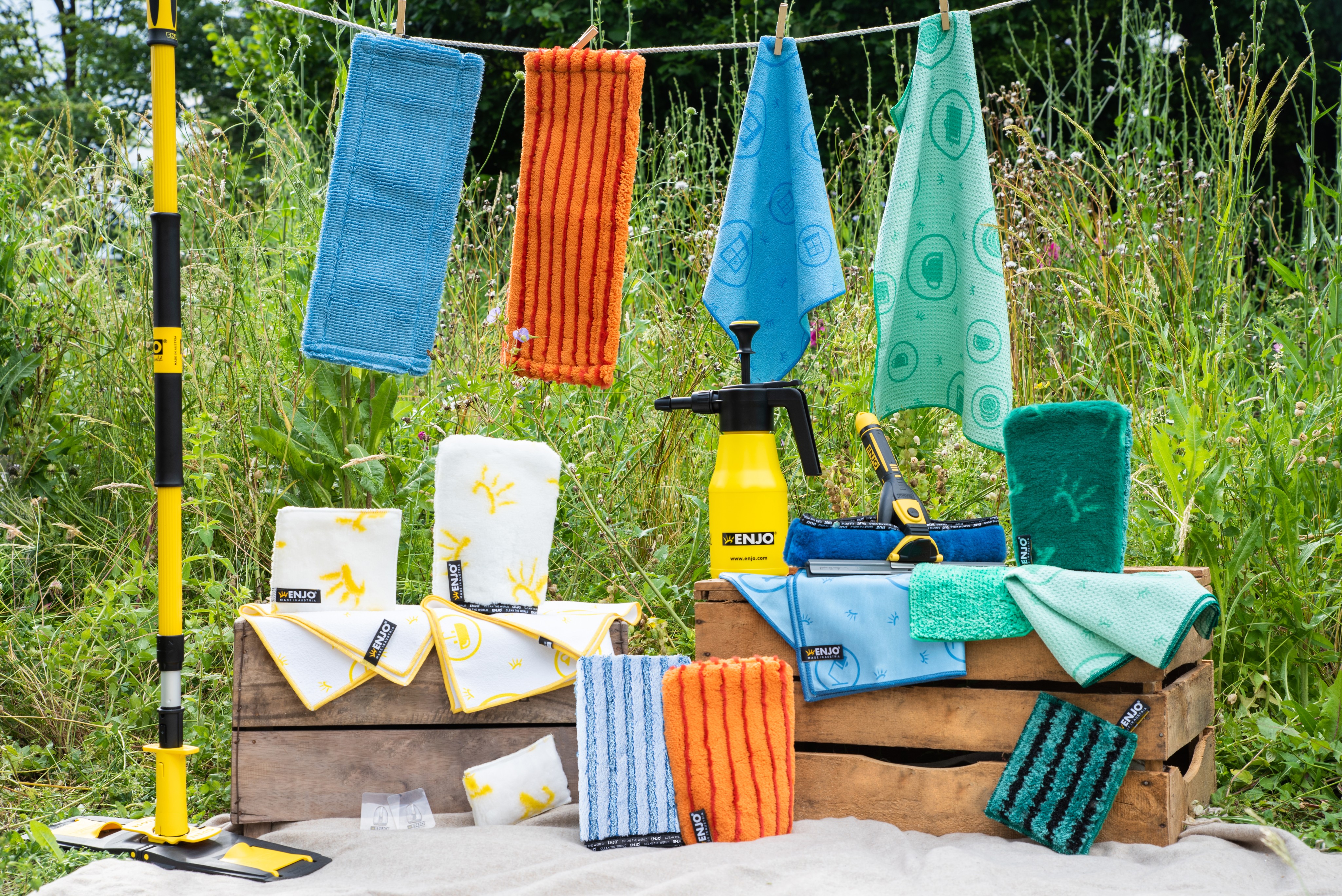 Food shopping can often be fun, selecting different recipes for the week. But the same can't be said when you're shopping for cleaning supplies…right? What if we told you it's possible to avoid the supermarket cleaning aisles altogether and still not run out of products? In fact, you could have everything you need to clean your home for the next 3 years in one purchase.

How much you spend on household cleaning products is probably hard to track when you're topping up here and there, but you might be surprised at how quickly it adds up. Making one purchase for the next 3 years means you can better track your spending and saving.

With the cost of living skyrocketing and inflation continually on the rise, now more than ever we need to think about how we can make savings and reduce our outgoings and cleaning with ENJO is one way of keeping money firmly in your pocket.

ENJO vs. Traditional Cleaning

"ENJO's great, but isn't it expensive?"

We hear this all the time, and we know it's easy to think you're not spending much on cleaning supplies from the supermarket, but if you stopped and added it all up, what do you think your bill would come to?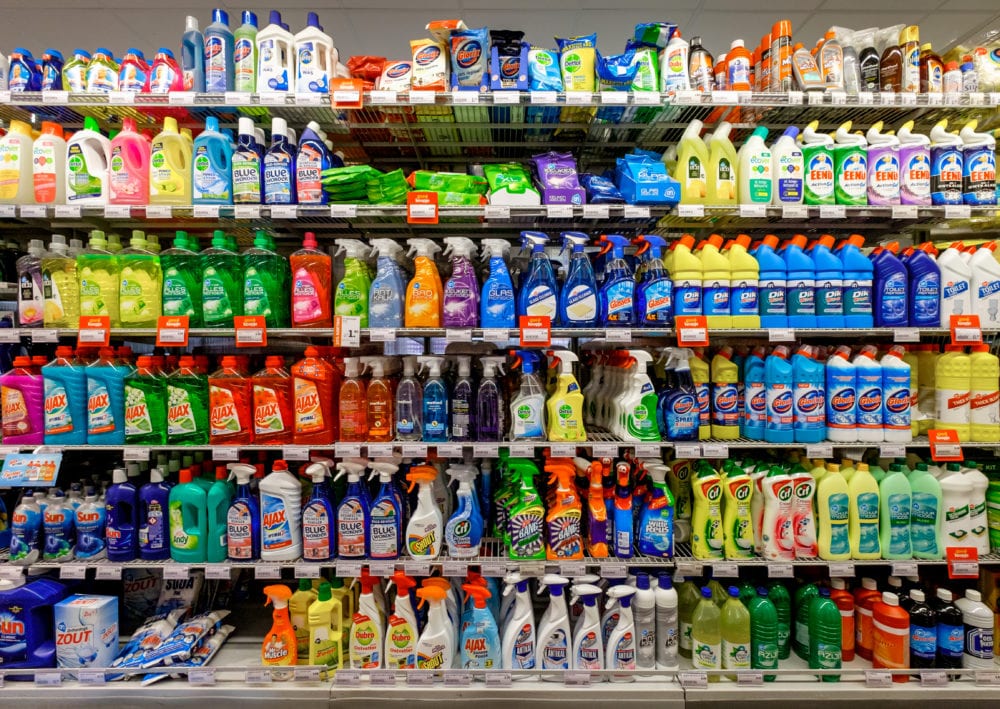 Everyone cleans differently, so we've put together a shopping list of some of the most common supermarket cleaning products people use to clean the kitchen, bathroom, living areas, floors and windows (with real supermarket prices) versus your ENJO shopping list.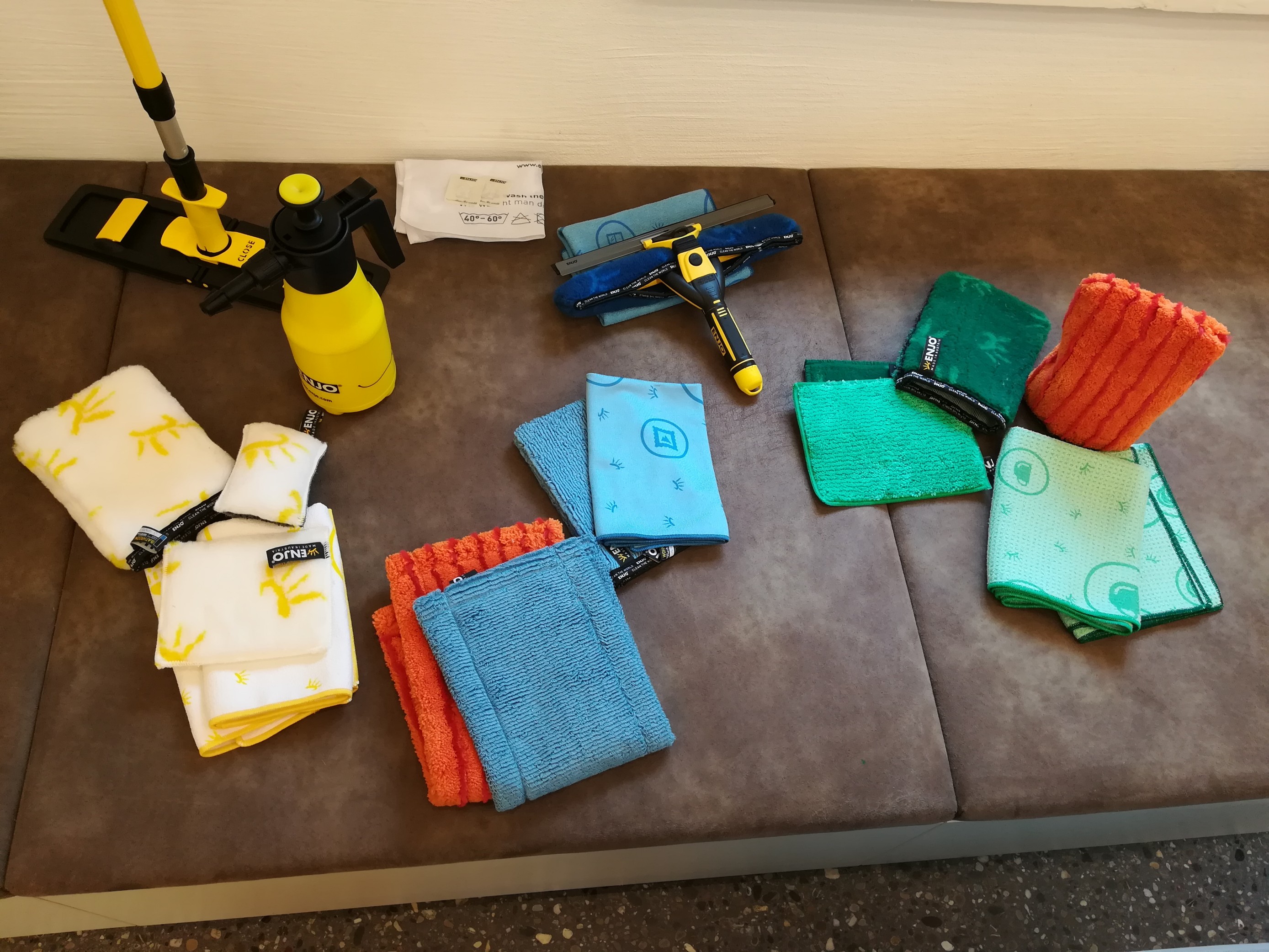 Kitchen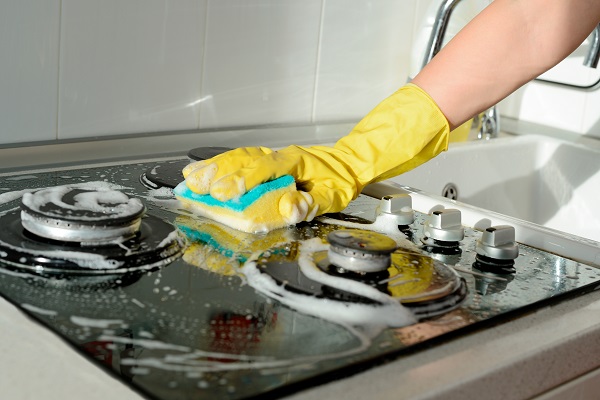 Let's start in the heart of the home, your kitchen. Besides the health benefits of removing nasty chemicals as well as germs and bacteria from the surfaces where food preparation takes place, it'll save you a lot of money!

If you're currently cleaning your kitchen with supermarket products, then it's likely you're continuously buying single-use items like disposable sponges, low-quality cloths and wasteful paper towel. Not to mention the harsh chemical products with questionably effective ingredients like spray and wipe, disinfecting wipes and oven cleaners.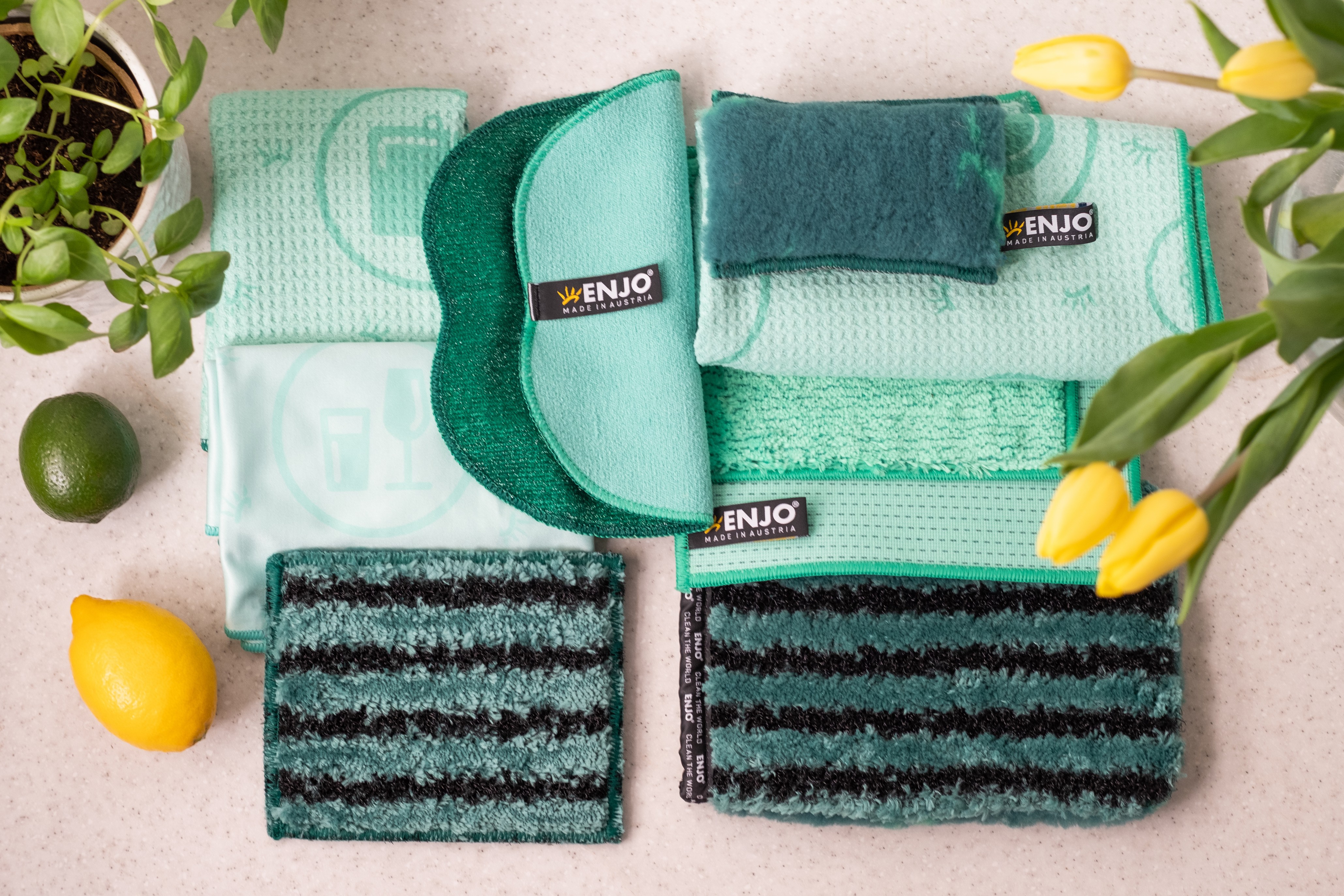 We've done the calculations, and to purchase the required supermarket cleaners for your kitchen over a 3-year period (based on the average UK household), totals a whopping £503! The ENJO Kitchen Pack by comparison is only £99 and is all you need to clean your entire kitchen. That's a saving of over £404! See for yourself.

Supermarket Shopping List
18 x Bottles of Oven Cleaner Spray
18 x Bottles of Surface Cleaning Spray
36 x Packs of Antibacterial Cleaning Wipes
52 x Rolls of Paper Towel
156 x Kitchen Sponges
Total: £503

ENJO Shopping List
1 x Kitchen Pack
Includes:
1 x Kitchen Duoglove
1 x Kitchen ENJOfil
1 x Kitchen Duocloth
1 x Kitchen Sponge
1 x Kitchen Allpurpose Cloth
Total: £99

Bathroom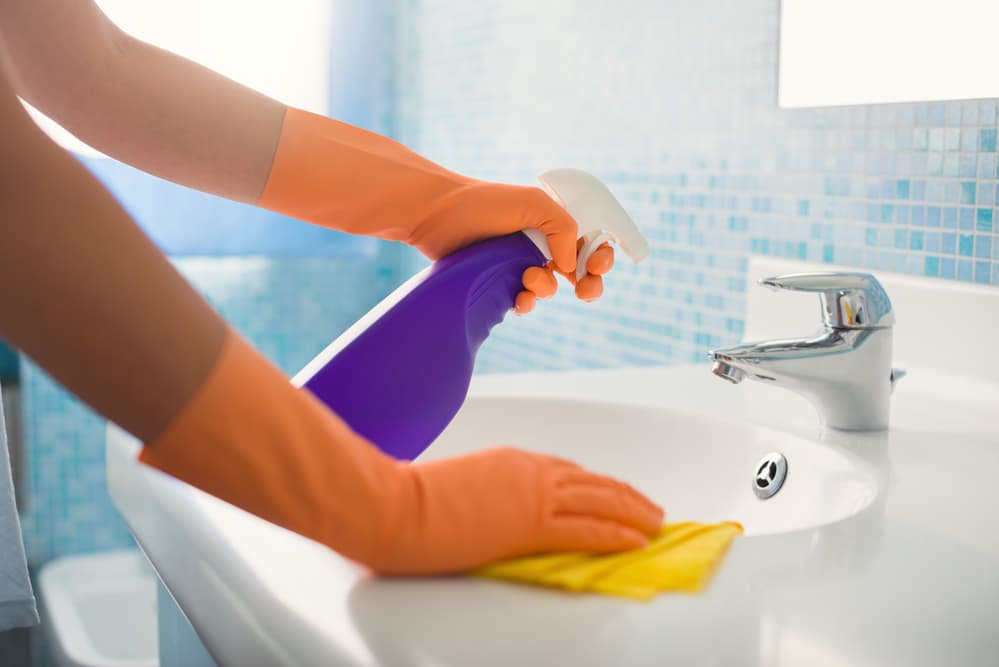 The bathroom is usually where some of the harshest chemicals are used within the home. This includes bleach, shower cleaners, sponges and of course, more paper towel. The bathroom is commonly the area people like cleaning the least because it's difficult to achieve a sparkling, streak-free result even with all the fumes that often cause headaches and skin irritation.

All of these supermarket cleaning products come at a cost to your wallet (along with your health). Especially given the fact people use more and more product on dirty surfaces to try and remove built-up, calcium deposits and bacteria.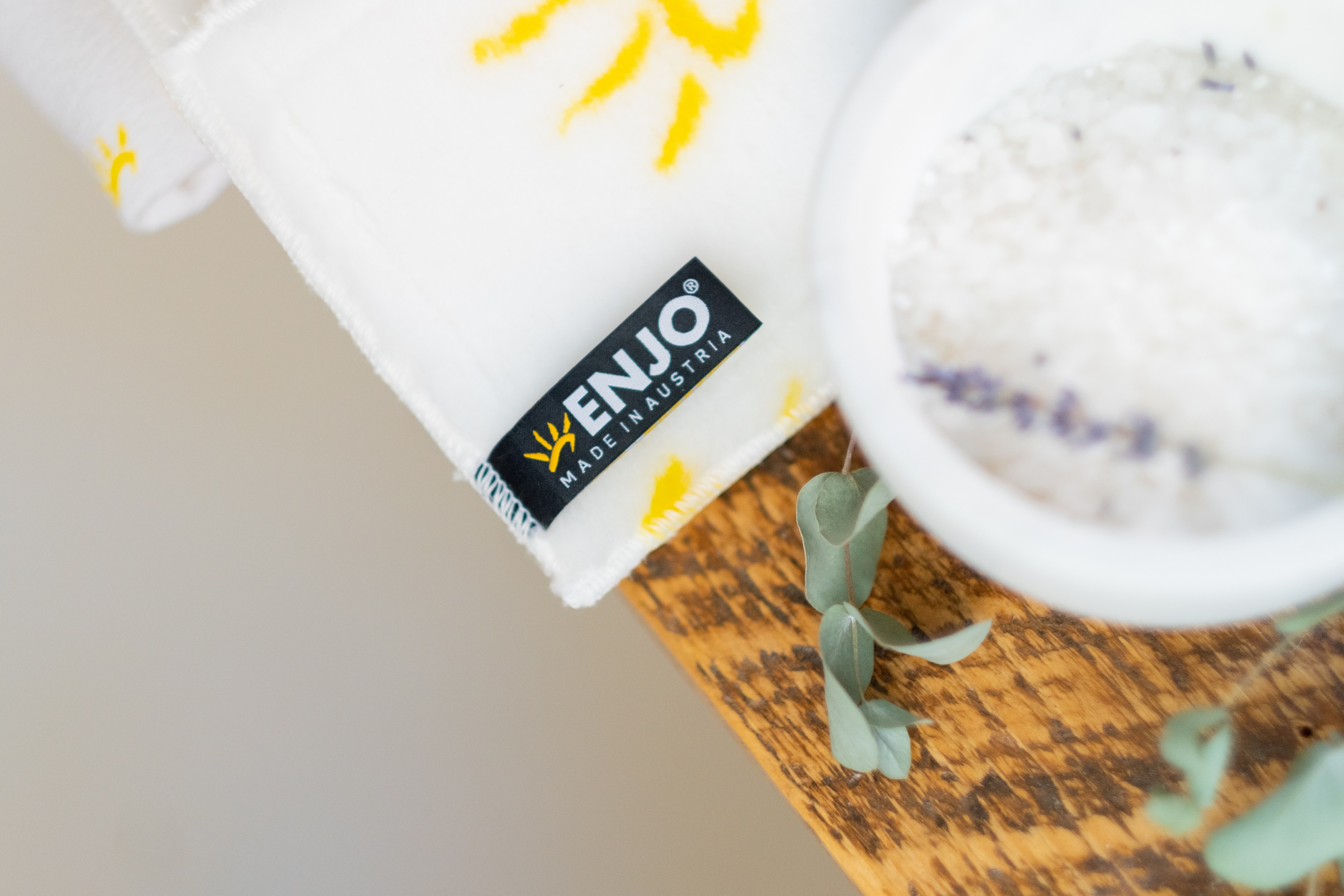 When looking at the numbers, traditional bathroom chemicals for 3 years equals £375! The ENJO Bathroom Pack on the other hand is only £88 for your all your bathroom cleaning supplies for the next 3 years. That means you'll save £292.

Supermarket Shopping List
18 x Bottles of Bleach Spray
18 x Bottles of Toilet Cleaning Bleach
36 x Packs of Antibacterial Wipes
36 x Rolls of Paper Towel
153 x Sponges
Total: £375

ENJO Shopping List
1 x Bathroom Pack
Includes:
1 x Bathroom Glove
1 x Bathroom ENJOfil
1 x Bathroom Duocloth
1 x Bathroom Wand Set
Total: £83


Living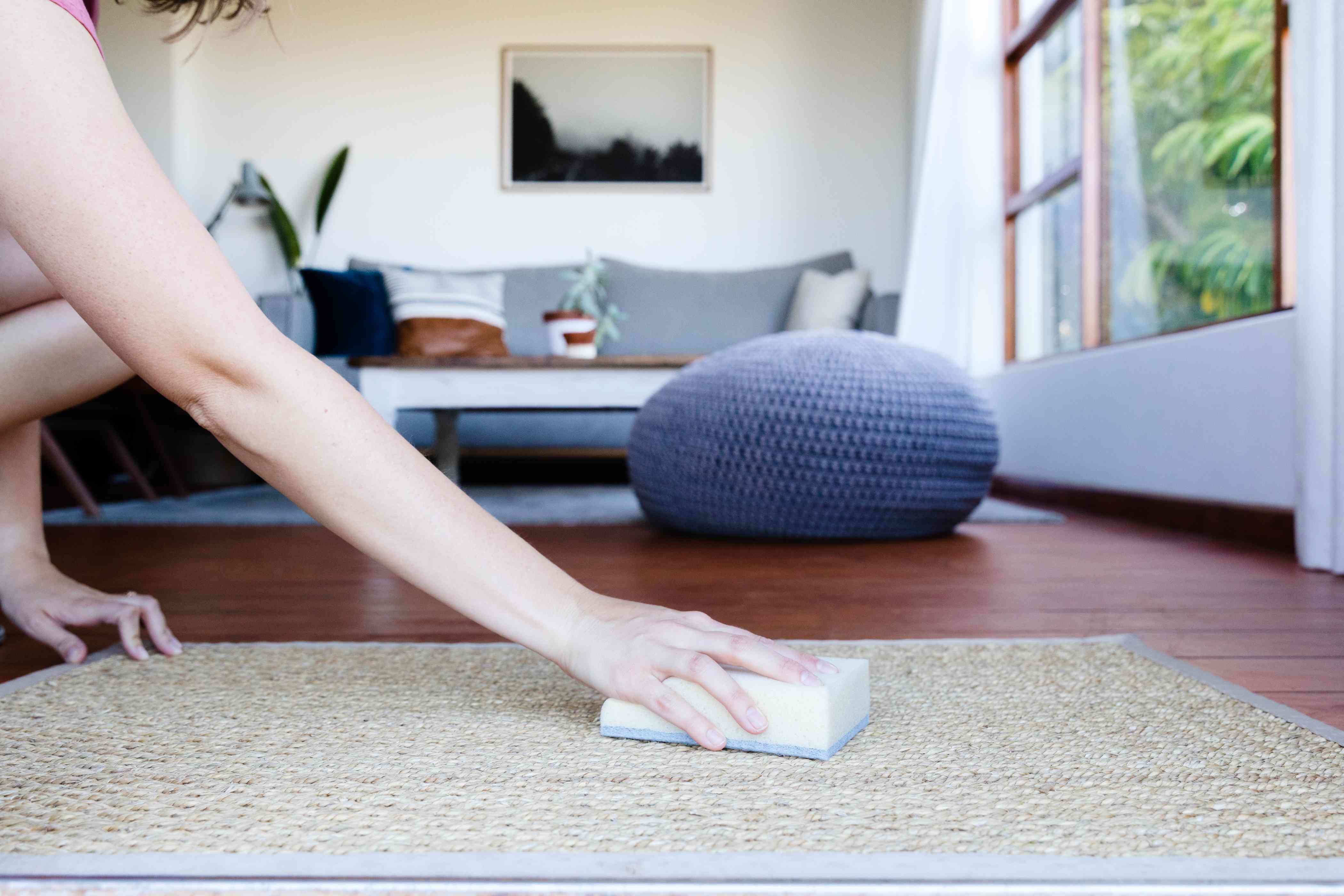 Now onto the living areas where we often spend the most time lounging around in our down time and sleeping at night – living areas include more than just your front room! So, it's no wonder we want these rooms to be clean (free from any stains or spills), comfortable and most importantly…dust-free! This is especially true for those with asthma and allergies who are affected by air quality.


If you've invested in traditional cleaning products for these areas before then you'd be used to buying stain removers, fluffy feather dusters and paper towel (again and again and over again). Over 3 years this can total £221! By contrast, ENJO's Living Pack is just £97. That means you'll save over £120 while eliminating chemicals and waste from the main areas of your home.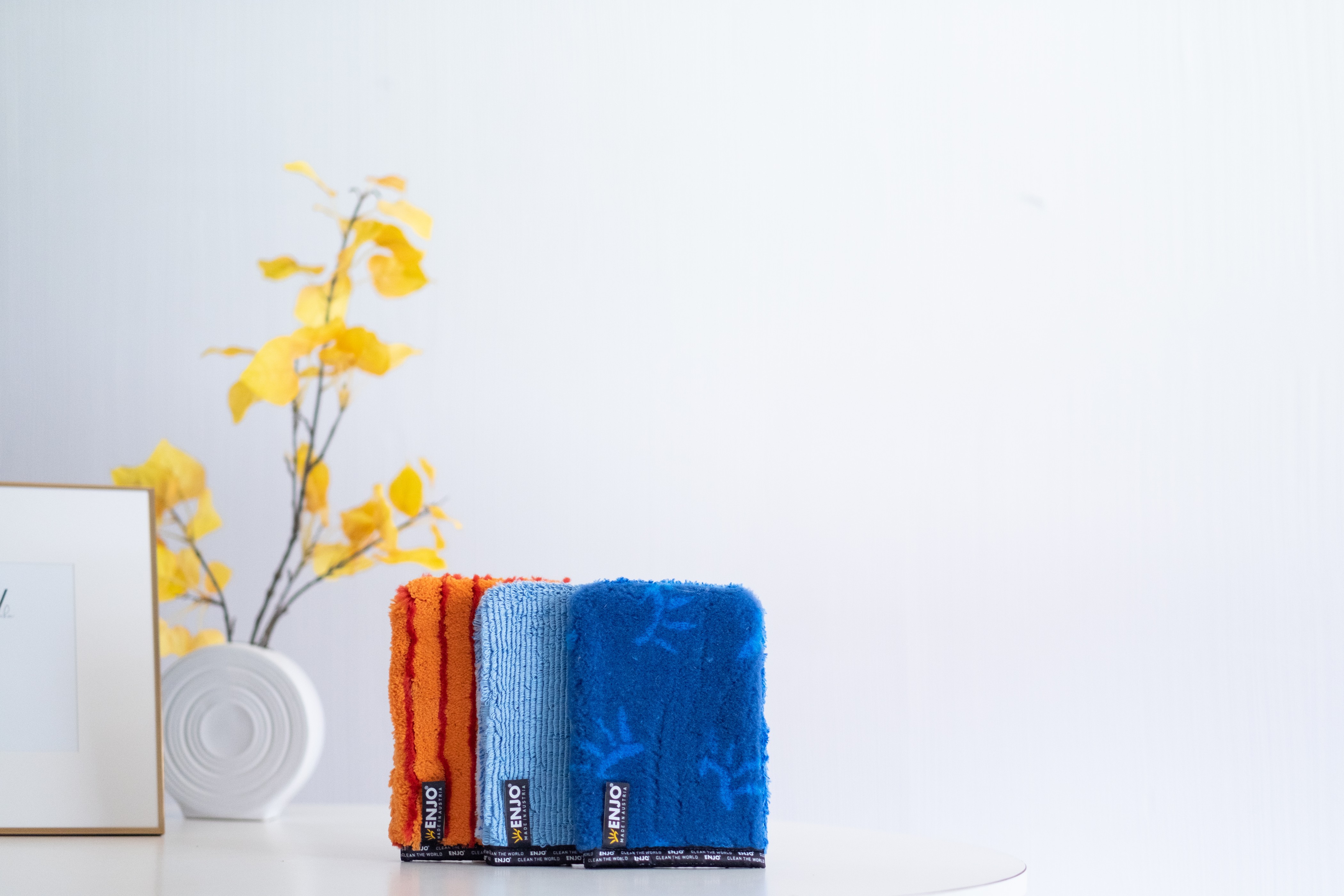 Supermarket Shopping List
18 x Bottles of Stain Removal Spray
39 x Packs of Antibacterial Wipes
18 x Rolls of Paper Towel
Total: £221

ENJO Shopping List
1 x Living Pack
Includes:
1 x Dust Glove
1 x Living Duoglove Medium/Strong
1 x Living ENJOfil
1 x Living Soft Cloth
Total: £97


Floors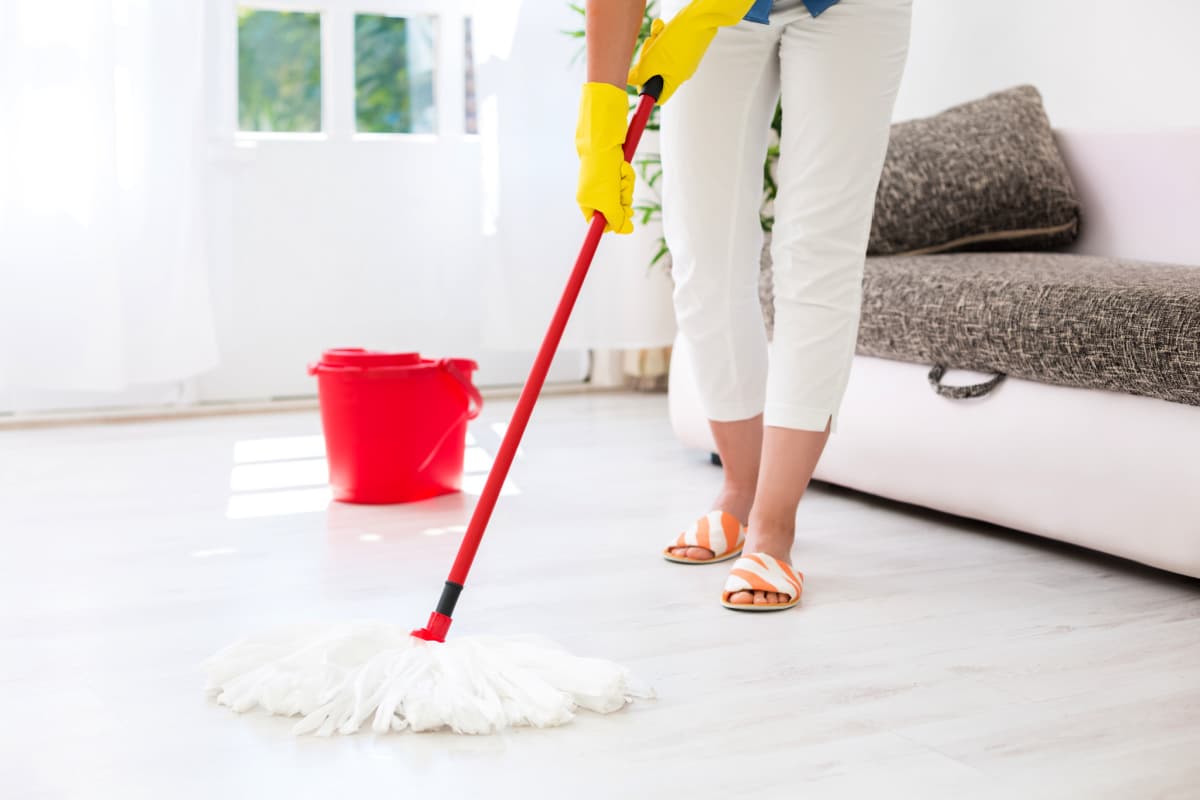 If you have a busy household or live with pets, it is likely you are cleaning your floors a few times a week, if not every day, especially during the damp and muddy winter months. With families spending more time at home right now, floor traffic will be at an all-time high. More traffic means more cleaning. More cleaning means more products. And when we stop to consider the amount of dirt & bacteria that would build up over even just a day, we can see why effective cleaning products are a must!



Traditionally, cleaning the floors involves sweeping the dirt and dust around with a broom and/or a vacuum, then getting out your mop with either a bucket of water and scented chemical cleaner or multiple single use wipes. This way of cleaning is not only time consuming, a waste of water (not to mention space to store it all!) and effectively covering your floor in a layer of chemicals, but over 3 years its costing over £300! The ENJO Floor Pack, consisting of pole, plate and 2 fibres of your choice, sweep + mop effectively without a single chemical and will cost you £178. Yep, you'll save an incredible £124.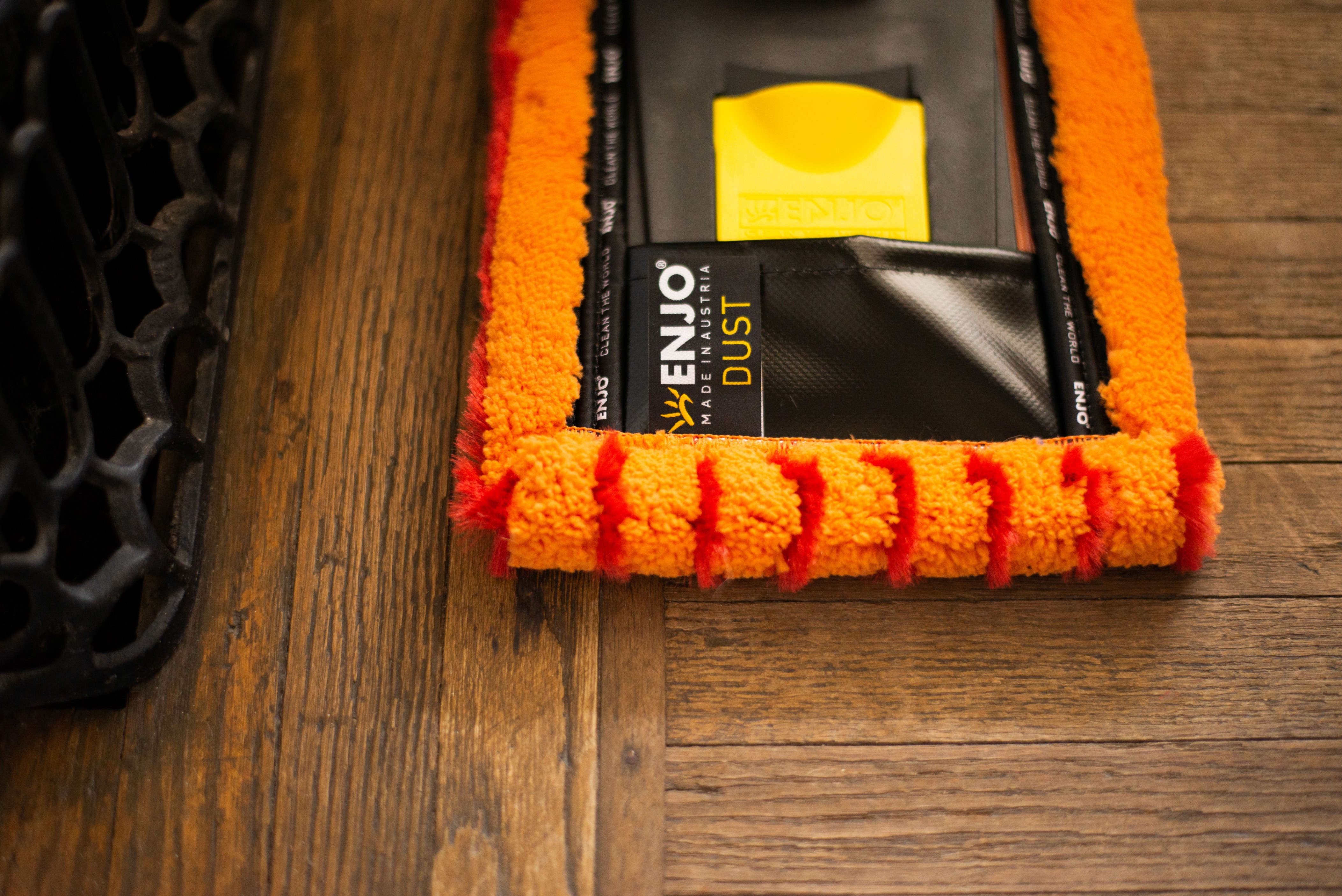 Supermarket Shopping List
1 x Mop/Broom
18 x Packs of Dry Mop Refills
18 x Bottles of Floor Cleaner
26 x Packs of Wet Wipe Refills (for washing)
Total: £302

ENJO Shopping List
1 x Floor Pack
Includes:
1 x Floorcleaner Plate
1 x Telescopic Pole
2 x Floor Fibres suited to your floors
Total: £178


Windows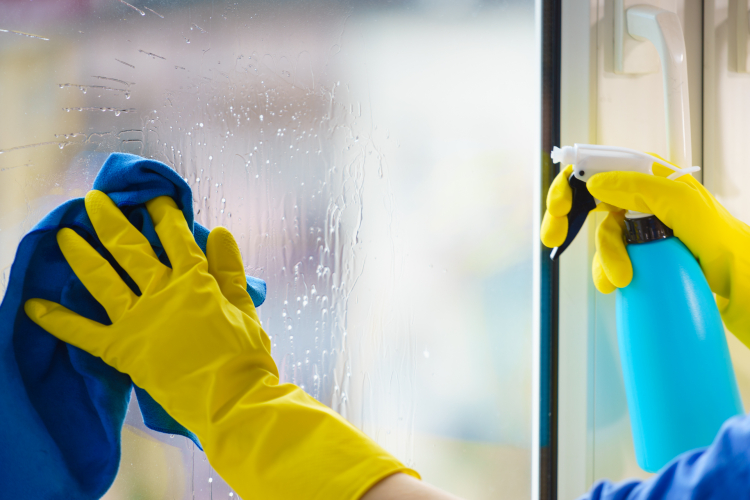 Last but certainly not least, are the windows.


Cleaning windows for most is considered a big job. This is because it tends to be time-consuming and if you have high or hard to reach windows, it becomes an even bigger job! So if you are going to spend the time on such a big job you want great results right?

Traditional cleaning companies would have us believe that the quickest and easiest way to clean windows is with a chemical spray and a cheap flimsy squeegee or paper towel. Not only is this method often ineffective at actually cleaning windows (just because the smudges and fingerprints are gone, doesn't mean the window is 'clean') it also leaves them covered in chemicals and for those who have kids or pets would know just how often windows are subject to curious hands and mouths. It also costs on average £234 over 3 years.


Cleaning your windows with the £79 ENJO Multi Tool Pack will eliminate chemicals, single-use products, squeegees and time wasted trying to buff away the streaky chemicals. Instead, you get a sustainable system that cleans more than just windows and can sort out even the hardest to reach windows (just add the Telescopic pole!) and saves you £155!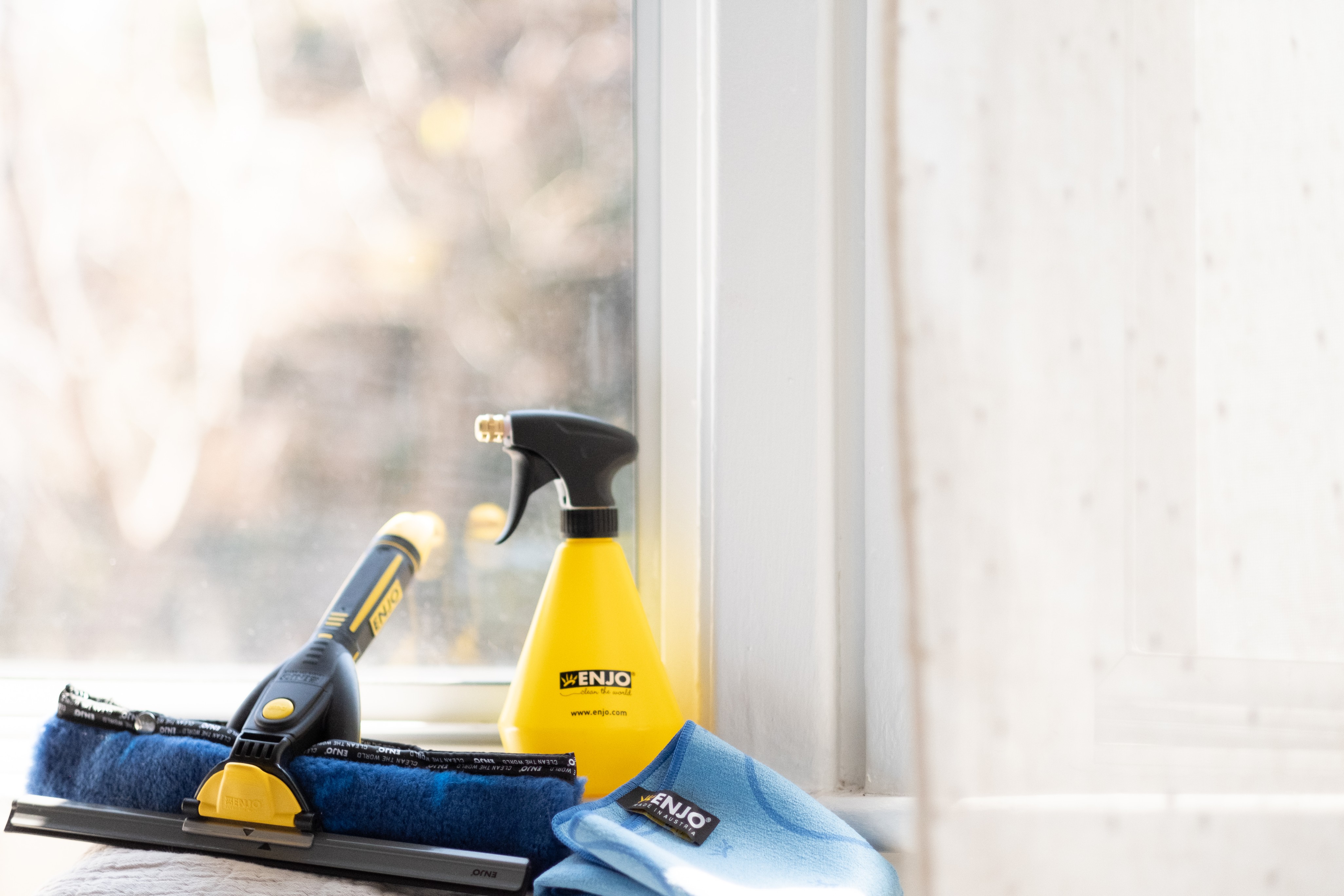 Supermarket Shopping List
48 x Chemical Glass Cleaner Sprays
54 x Rolls of Paper Towel
6 x Squeegee
Total: £234

ENJO Shopping List
1 x Multi Tool Pack
Includes:
1 x Multi Tool Plate
1 x Combi Base
1 x Multi Tool Fibre
Total: £79
Altogether, a supermarket cleaning routine can cost you up to £10.48 a week which equals £1,635 over 3 years. It also means that you will have to purchase up to 462 items of cleaning supplies requiring regular trips down the cleaning aisle because let's be honest, who has space to store all of that.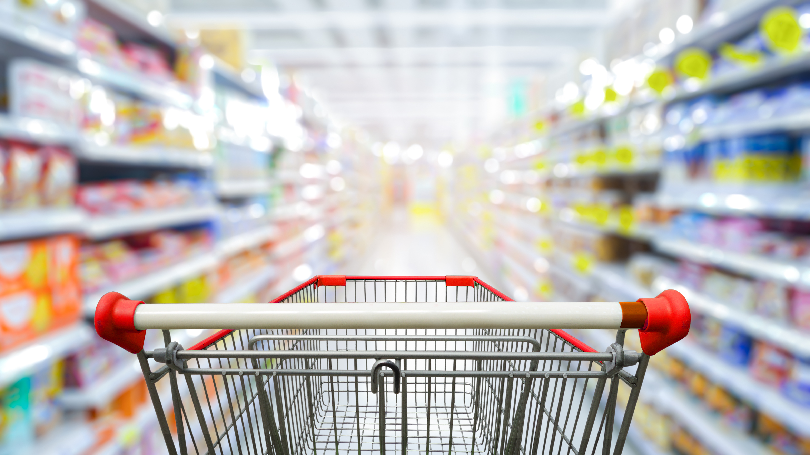 ENJO have made it easy and bundled up all 5 of these areas into 1 complete sustainable cleaning solution, the Healthy Home Pack, that will cost you £3.19 per week. It includes just 19 ethically and sustainably made products that you can reuse for up to 3 years.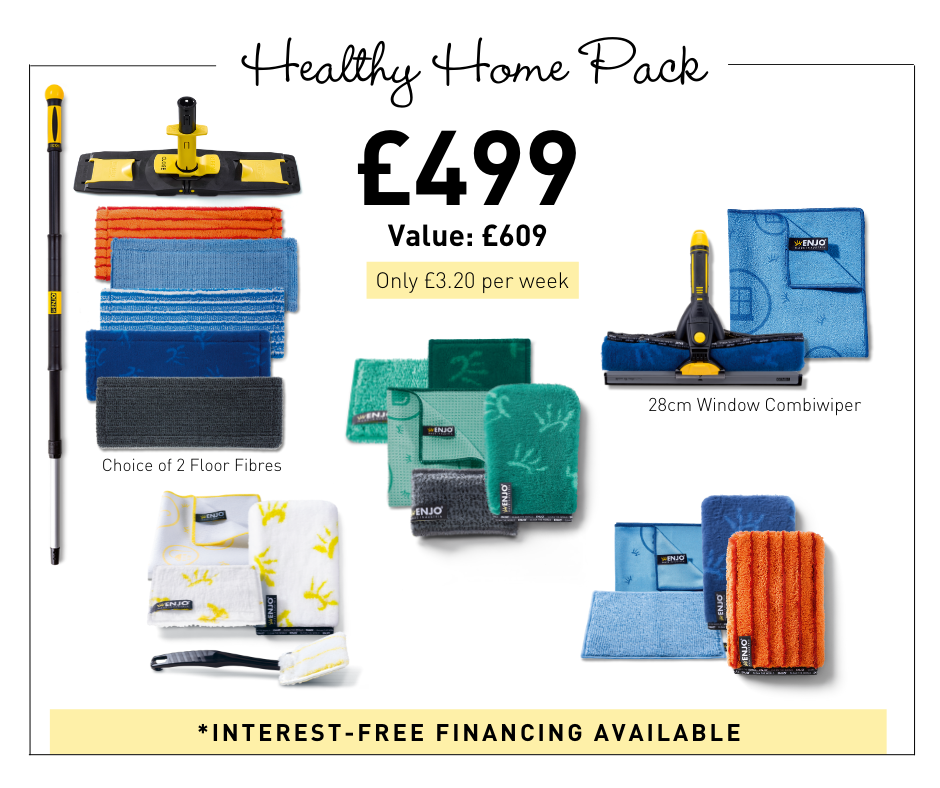 So, we've compared the figures and it's easy to see that cleaning with ENJO, no matter the room, is a better investment for your heath, wallet and our planet. You'll be contributing less waste to landfill as all our fibre products can be returned to ENJO HQ for upcycling to give them another purpose beyond their cleaning life. In addition to all of this, you will have peace of mind that your surfaces are being cleaned effectively.

Make the switch today. Want to see ENJO for yourself? BOOK A DEMO!